oin us for an evening of sampling food from some of St. Louis' best chefs and beer from local St. Louis breweries at the eclectic Willow. 2016 restaurants and menus are listed below–2017 list will be announced soon. If you don't already know, all GDA member restaurants have gone Styrofoam-free!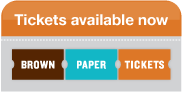 Your $45 ticket awards you the opportunity to sample fare from Green Dining Alliance restaurants and breweries, bid on an assortment of unique auction items, and commemorate the experience with fun Fish Eye Photos. Proceeds raised will be used to enhance and grow our year-round programs — Green Dining Alliance and Recycling On the Go.
In consideration of their year-round commitment to St. Louis Earth Day, Friends of Earth Day members* tickets are only $25! It's never too late to join Friends of Earth Day.
Are you a Green Dining Club member through the GDA? Your tickets are on sale for only $25! Join the club today on the GDA page.
A fundraiser wouldn't be complete without a dynamite Silent Auction. If you or your organization/company would like to donate a product, service or experience to our Silent Auction, contact laura@stlouisearthday.org. We appreciate your generosity!